We have arranged our seminar once again this year based on many demands. On 28th September, we invite all specialists and executives from the field IKS, internal revision, IT and company security, data protection, controlling & finance as well as legal and compliance at Stuttgart. We will deal specifically with the topic of user and authorization management (Identity & Access Management, IAM for short) in the context of the IKS because IAM is the main key for protecting the systems, processes and data.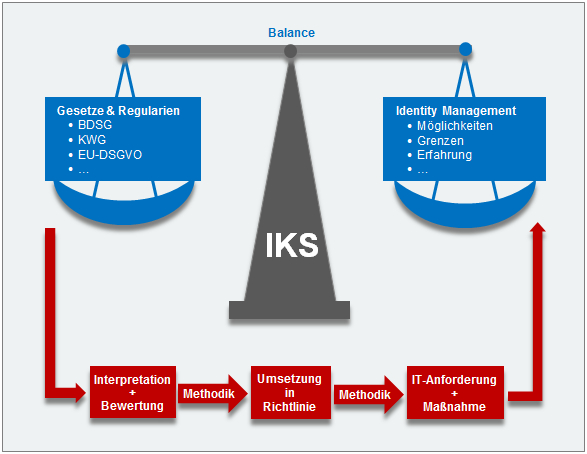 With the help of practical examples, we illustrate the seminar participants about the way to companywide guidelines and raise the awareness for possible dangers and risks. As a longtime IAM process specialist, we pay a special attention on practical & applicable solutions that meets the highest safety standards and works as a translator between IKS and IT for many years. We offer visitors the chances in order to gain benefit from our long term experience values by providing you a practical tested methods for implementation of company guidelines and showing you they need to consider while communicating to IT.
This seminar engages itself with following main queries:
How we see the possible dangers and risks in the environment of users and authorization management?
How to develop the practical user administration guidelines in the company by considering the legal and companywide requirements.
Vivid example: How can such guidelines be concrete for a secure user and authorization management?
Which process models are used to establish new guidelines in the company?
How can one ensure that the requirements of IT are understood and implemented?
We invite you gladly to our practical seminar "Authorization management for IKS responsible". For further information, please find on this page
We are happy on your visit!