EmpowerID
The complete workflow based Identity and Access Management solution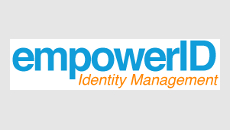 EmpowerID has been active in identity and access management since 2005. The award-winning and completely workflow-based all-in-one identity and cloud security platform is based on a single code base and ships with over 750 off-the-shelf workflows.
These allow companies to map and automate their unique business processes 1 to 1 in the solution without having to code. This results in faster implementations, upgrades and greater ROI.
The platform is powered by a sophisticated hybrid privilege management model that includes a multi-stage RBAC and ABAC. The RBAC / ABAC, workflow and recertification machines are unified in a basic platform and are used by all modules. This ensures scalability and performance. Today, EmpowerID manages millions of identities from leading global organizations in all industries.
Product highlights:
Hybrid RBAC/ABAC and MFA
Fully workflow based IAM for B2e, B2b, and B2c
IAM for O365 and Access management for SharePoint
Administration of privileged accounts
Compliance (Audit, reporting, recertification, certification and SOD)
Vendor: The Dot Net Factory, LLC dba "EmpowerID"
Product website: www.empowerid.com
Would you like to know more about this product?
As an experienced Identity and Access Management specialist with many years of experience, deron knows the market for IAM systems very well. We are manufacturer-independent and will be happy to advise you objectively with regard to solutions and possible applications of this and other IAM products. With the help of our unique testing instrument, our product analysis catalogue, we provide you with targeted support in your individual product selection.