CoreOne Suite
Swiss made Identity and Access Management for more security, efficiency and comfort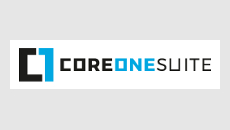 The CoreOne Suite is a Swiss Identity & Access Management (IAM) solution that can be extended at any time with optional modules and customized to your needs.
The CoreOne suite combines four disciplines in one solution:
Enterprise IAM
Consumer IAM(CIAM)
IT operations Management
Single Sign-on(SSO)
Optional modules from the fields of Identity & Access Management, Single Sign-On (SSO) and IT Operations Management increase not only the range of functions but also security, efficiency and convenience in your company.
Product highlights:
Extendable: Optional modules and standard connectors for local and cloud based systems are perfectly customized to meet your needs.
Comfortable: Modern, intuitive and web based user interface for a comfortable tasks and a high user acceptance. The visually supported Workflow and Attribute Management provides a quick and transparent configuration.
Efficient: Additional IT operations management functionalities for efficient and secure IT operations.
Security: Strong end-to-end encryption and PCI DSS/CP conform data exchange to the high-security zones.
Innovative: Practice-oriented extensions for UCC Management, Single Sign-On, Asset Management and Identity & Access Governance.
Vendor: ITSENSE AG
Product website: https://coreone.ch/
Would you like to know more about this product?
As an experienced Identity and Access Management specialist with many years of experience, deron knows the market for IAM systems very well. We are manufacturer-independent and will be happy to advise you objectively with regard to solutions and possible applications of this and other IAM products. With the help of our unique testing instrument, our product analysis catalogue, we provide you with targeted support in your individual product selection.